Learn about how we can increase your website performance with smart technical design, modern web technologies and our extensive experience.
Studies have shown that increasing website speed directly improves customer satisfaction, search engine rankings and even conversion rates and sales numbers. With always increasing penetration of broadband, faster mobile devices and-next generation cellular networks, users have no patience with slow websites. 
We Know Performance
We have helped numerous organisations to improve website performance with modern web technologies like Varnish Cache, NginX and HAProxy. Our demanding web-publishing customers rely on our expertise in the field of high-performance websites, and we enable them to deliver at blazing speeds.
Implementing these techniques, often simultaneously, enables richer and more dynamic web services as the overall load on the web application is lowered. Regardless of your CMS we can make it run faster through smart design and efficient caching strategies. Ideally we like to be part of the development process, so that we can help developers make the right choices from the start.
Caching Strategies
Varnish is a high-performance web accelerator. By storing the generated web content in memory, repeated requests never hit the backend web application server. Advanced concepts like Edge Side Includes (ESI) enable you to cache large blocks of content and still provide dynamic pages, tailored to individual users.
In addition to web content caching, supplementing your database backend with key/value caching and storage can yield impressive improvements and in many cases dramatically improve the scalability of your application. 
Measurement and Tuning
We employ monitoring, trend-graphing and analysis to ensure that the desired performance level is maintained. Measuring page delivery times in addition to individual components of the system is crucial to understand what impacts the overall site performance. Whenever bottlenecks appear, we have top-to-bottom expertise enabling us to tune most components that comprise the stack.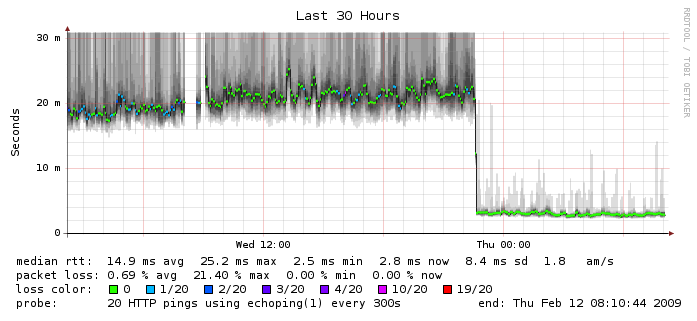 Website performance of the Norwegian IT-publication Digi.no before and after Varnish. Spot the difference?